Popular
Top 5 Premium Surface Trends Seen At Coverings 2015
May 15, 2015
Back from the Coverings 2015 tradeshow in Orlando, Florida, the largest tile and stone exhibition in North America. We're excited about the newest trends in premium surfaces – some which may surprise you.
"Tracking trends takes on a new meaning at Coverings. After visiting international shows, it is great to see what all vendors decide to showcase for the American Market," says Emily Holle, MSI's trend and design guru. "It is also exciting to see trends that start to pop up in different suppliers booths and notice that many of our products fall right in line with some of the most fashion forward manufacturers."
Take a look at the five top premium surface trends we found.
1) Concrete and Cement Looks
Known for its durability and versatility, concrete was a popular look on the tradeshow floor. Many manufacturers featured concrete with a dark, weathered, industrialized feel, as well using lighter colors to blend into a neutral décor. Tying into this trend was also a cement look, which incorporated a lot of different textures and patterns and was seen a lot throughout the show floor. We showcased our Cemento line of cement-look, monochromatic porcelain tiles, offered in both rectangular and large format square tiles. With a modern mix of high style and design, our Cemento line offers the latest gray colors to update any space and create modern drama in a range of creative combinations.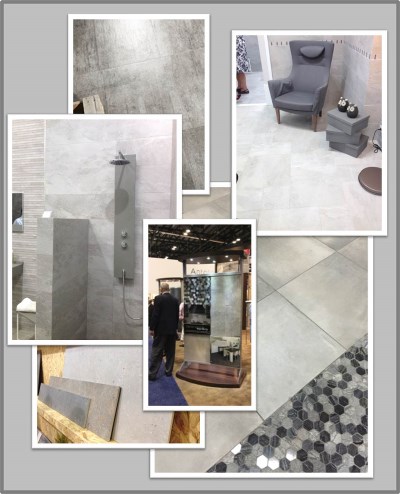 2) Dimension
Three dimensional mosaics and wall tiles were all the rage at this year's show! They are a way to add depth and construct a more unique look to any space. Specialty stone and glass tiles can create a captivating backsplash and ledger stone can lend a beautiful 3D charm to accent walls, fireplace surrounds, outdoor barbeque islands or exterior walls. MSI has an extensive line of Natural Stacked Stone Ledger Panels that can easily add visual dimension to an otherwise flat surface and create a distinctive look.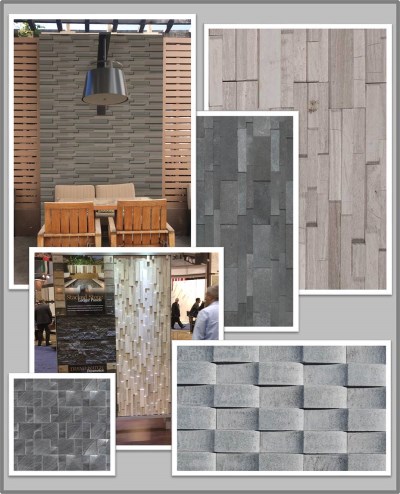 3) Cotto Looks
Enduring porcelain tiles take on the look of terra cotta. Using large format tiles on walls, floors or countertops, it's a versatile design element that's at home in an urban loft as well as a suburban backyard patio. We were thrilled to see all of these cotto-looks at Coverings! They were a welcoming trend and were offered in a range of hues to fit any décor. Our Capella collection, featuring the cotto-look, fits right in and highlights the best of the show offerings.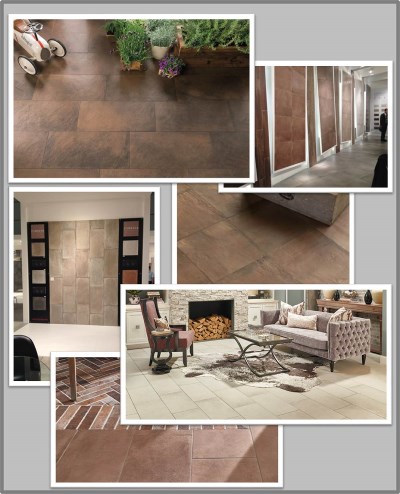 4) Large Format Tiles
Twenty five years ago, it was easy to pick out tile for your countertops or floors. There were standard sizes and only a couple of colors available. People used to say you can have any color you want as long as it was white. Today, looking at the choices from the Coverings show, the sky is the limit. Large format tiles can look like natural stone, wood, marble, granite, concrete – whatever you desire. Even better, they can make your room look much larger than it is. Selections go up to 36X36, 36X48 tiles. Additionally, lots of thin slabs were seen at Coverings and MSI will soon introduce the latest and greatest in this large format style!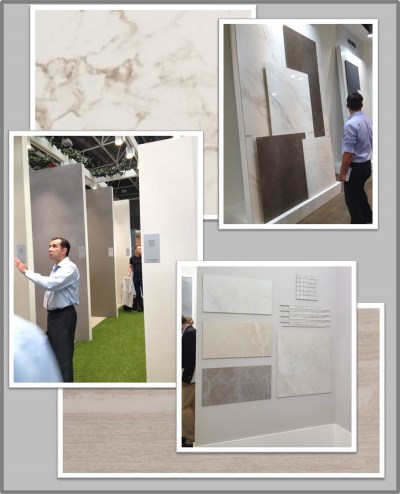 5) Porcelain Brick
Follow the yellow brick road…or red, blue, black, white. Porcelain brick adds an urban feel to any home or business. "One of my favorite trends that I see coming is the porcelain brick trend," says Holle. "It is nothing revolutionary, but reminds me of the wood planks that showed up a few years ago. Porcelain brick tiles are inspired by an old favorite, masonry brick, however it's perfected and modernized with technology and colorations…bricks are going to be big." Look for 3 new colors to be added to the MSI Capella line soon!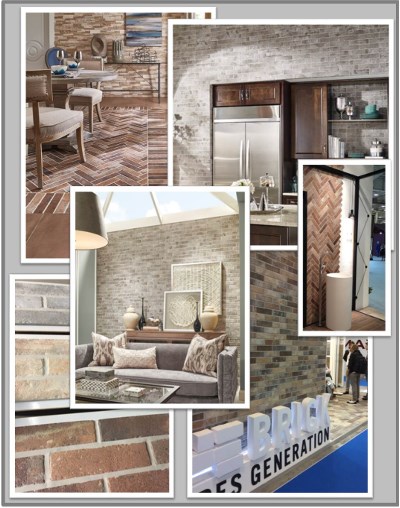 Whether you prefer a classic look or a new twist, there are so many choices in premium surface materials and design options to create unique floors, stunning countertops and amazing backsplashes. Visit the MSI website today for all of our 2015 New Product Introductions and learn more about using them to produce the home of your dreams!