Popular
New Granite Colors Offer Endless Possibilities
December 23, 2014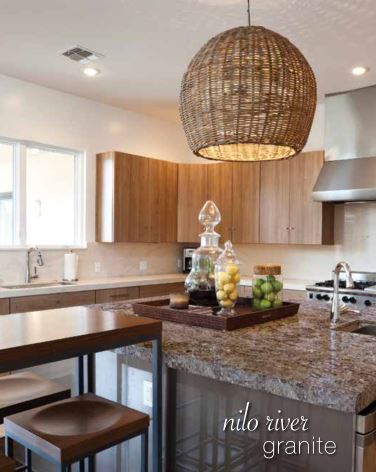 Granite has always been an ideal material choice for both interior and exterior surfaces. Granite countertops provide an extraordinary resistance to damage, are easy to maintain, and the uniqueness of every slab adds an exclusive decorative touch to any room. At MSI, our wide range of colors, patterns, grains, and designs guarantee you will be able to find something you love! To ensure this, we now offer an even wider selection with the introduction of 10 new colors to our granite line. Whether you choose a low, medium, or a high variation, they are all spectacular pieces of natural stone with virtually endless possibilities.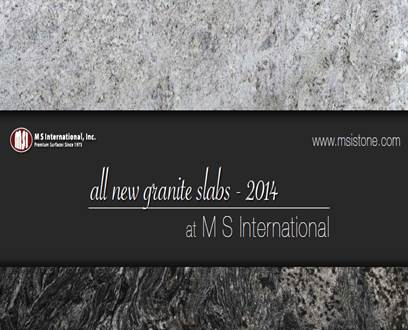 Not Your Traditional Whites
Many people shy away from white countertops because they feel it lacks character. This is simply not true! White granite offers a variety of colored flecks and veins, adding interest to any countertop. Our new Snowfall and Salinas White, for example, have the clean look of white with flecks of black and gray, or if you prefer a little more color, our addition of Crema Light and Nilo River provide an alabaster background with dark browns, light browns, and grays mixed throughout. These new granite slabs are anything but ordinary!
Create A Rustic Look With Earth Tones
Looking for something more conventional? The fresh look of Gran Valle, Giallo Atlantico, Winter White, all offer medium variation with a more distinct pattern. The mixture of browns and grays speckled throughout give it an earthy tone that matches many traditional and contemporary designs. These colors are sure to become among our most popular colors because they work well with so many room designs.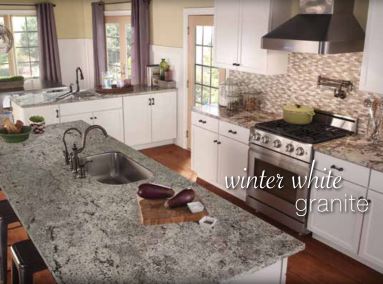 The Look Of Marble With Granite
If the look of marble is more your style, we have that too! The innovative Black Forest, Bordeaux Dream, and Aruba Dream give that high variation look of marble but with increased durability. Their distinct veining and swirls of color throughout are ideal for those who want to make a bold statement with their countertops.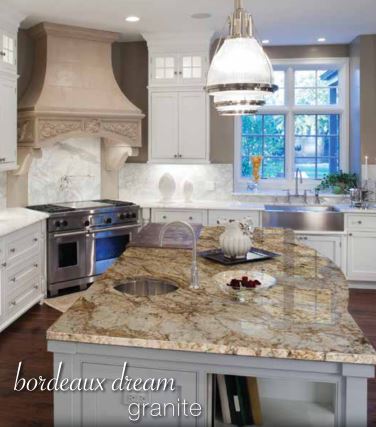 Granite remains one of the most popular surface choices because of its durability, overall elegance, and versatility. It is ideal for countertops but can also be utilized beautifully for backsplashes and walls. Along with our newest introductions, our premium surface granite selection offers over 250 color patterns, all in-stock and ready for prompt delivery. For a closer look at many these granite patterns, use our Kitchen Visualizer Tool which lets you mix and match cabinets, countertops, floor tile and backsplash options to envision the kitchen of your dreams! Need help choosing a countertop edge? We can help with that too! Visit our Countertop Edge Profile Tool, featuring 12 of the most popular profiles and two countertop color choices, to find the right edge for your intended style or purpose!