Popular
Travertine Pavers Offer Timeless Beauty
November 03, 2014
You have many options when it comes to choosing a material for paving your patio, pool deck, walkway or other outdoor living space. Travertine pavers should be at the top of your list, for many reasons — they are practical, beautiful, durable and work well with any decorating style from rustic to contemporary. And unlike many hardscaping options available on the market today, the beauty of travertine flooring will only improve with age.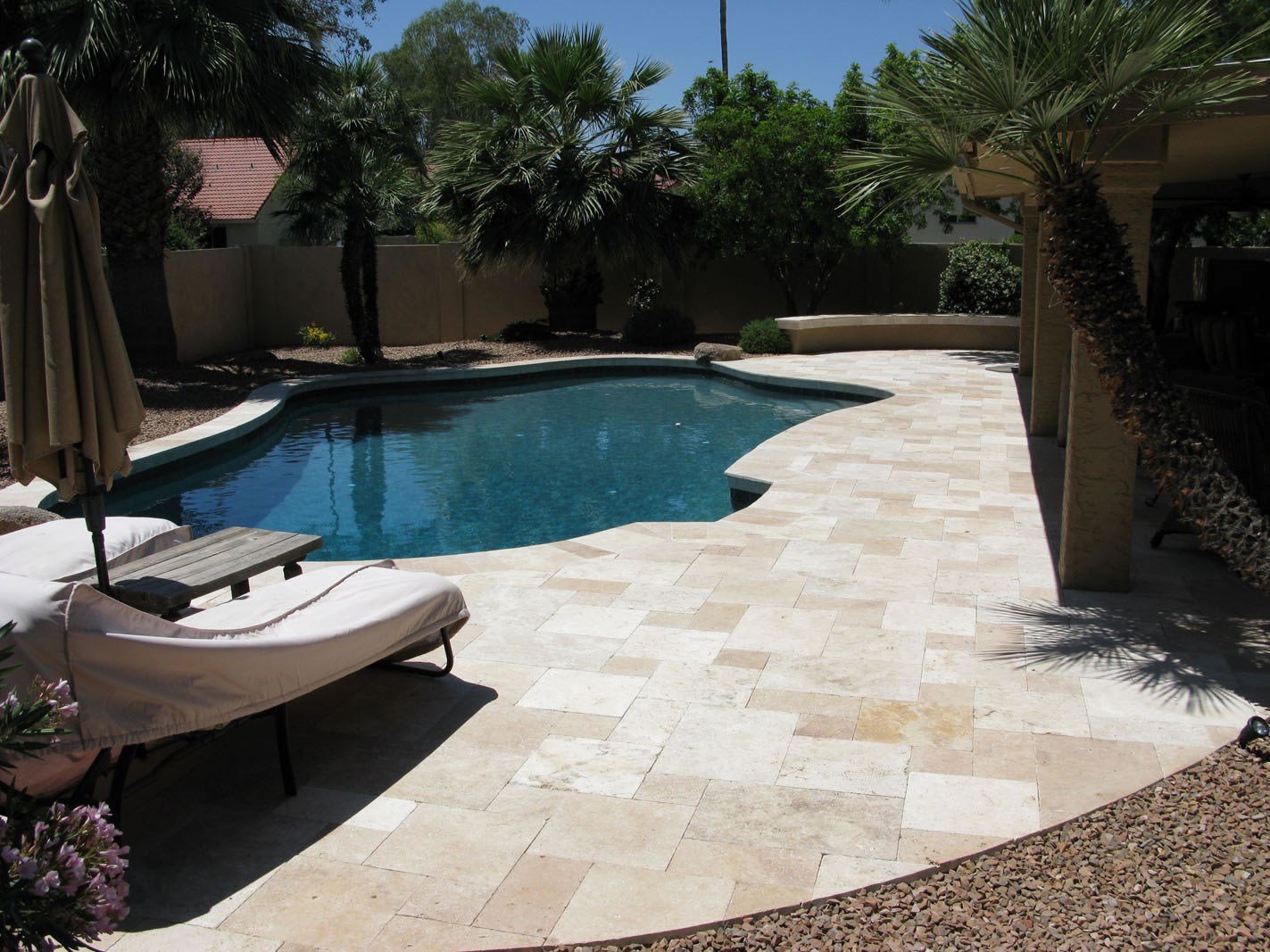 Travertine is a natural rock, similar to limestone and marble. It's been used as a building material since ancient times; many of the famous landmarks such as the Roman Colosseum were constructed by travertine. This beautiful and durable natural stone is about 50 million years old and has many qualities that make it an exceptional choice for any project. Its unique composition allows for natural expansion and contraction in varying temperatures, making it resistant to the freezing/thawing cycle that can damage concrete and other materials. In fact, this premium surface is two to three times stronger than concrete… and more aesthetically pleasing as well.
The All-Weather Option
One of travertine's most appealing properties is its ability to stay cool to the touch even under extreme temperatures. This makes it perfect for installations anywhere it might be in contact with bare feet, such as a pool or spa deck or backyard patio. Our Tuscany Riviera Tumbled Paver, shown below, is one of the many popular travertine options for pool decks, not only because it stays cool but also because it's a non-slip surface even when wet. It will not grow mold, does not react to chlorine or other common pool chemicals, and comes in a wide variety of edging/coping options to create a finished, integrated design.
If you're in a cold-weather climate, you know how tough it can be to keep your outdoor surfaces from cracking and otherwise disintegrating through seasons of freezing and thawing. Repairs are often visible and unsightly. Travertine resists such damage, but even if you do need to replace one tile or a whole section, the natural color variation helps it blend in. After your new tile is installed, chances are you won't even be able to tell where the repair was made.
Ease of Maintenance
All natural stone products have benefits, and appropriate uses. Travertine is superior for many outdoor living applications because it is extremely easy to maintain. Like our Tuscany Scabas Paver, as seen below, these tiles do not require sealing and do not absorb dirt, so cleaning only takes minutes, with no scrubbing. Travertine pavers are not prone to discoloration, do not support mold growth and their color will not fade. In fact, many people believe that travertine's beauty only improves with the passage of time.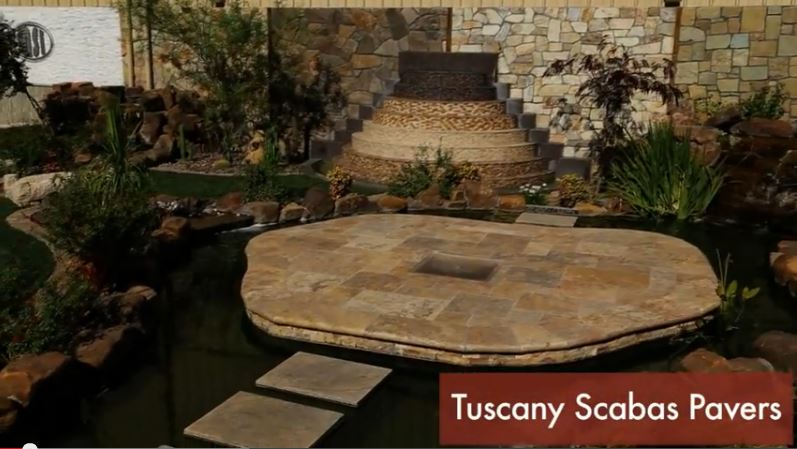 The Perfect Choice
Travertine pavers are the perfect choice for pool decks, patios, walkways, and other landscape applications. Because they are available in many sizes, these natural stone products can be used to create any shape your design application requires — gently meandering natural walkways and garden paths, curved patio edges, or a more formal layout. Select from an almost endless amount of patterns to suit contemporary style, formal, casual or rustic styles. Its natural color variation creates a beautiful end result every time, regardless of the application.
Your choice of travertine pavers for your outdoor living spaces will certainly provide a handsome return on your investment in terms of beauty and durability. For more information as well as some design inspiration, click Natural Stone Pavers & Copings to watch this video which covers MSI's line of natural stone pavers and copings.