Popular
Sophistication Defined: The Sophie Porcelain Collection
July 23, 2014
When a design is sophisticated, what do we mean by that? In terms of fashion and design, sophistication is more than an idea – it's the execution of a feeling: educated, experienced, worldly. These are all synonyms that apply to a simple definition of sophisticated design. Sophistication does not point to a specific color, or even a mood or theme. It can be reserved or embellished, ultramodern or traditional, light or dark, chic or rustic. Instead, it is an impression that the design details are carefully planned by someone who is educated and experienced, who has traveled the world for inspiration and has earned his or her decorative savvy, and who, in short, knows how to piece together elements of a room like a master artist for an overall feeling of order and elegance from the largest expanses to the tiniest details. When it comes to material selections, the Sophie Porcelain Collection answers this person's desire for effortless, sophisticated design – it is a full-bodied Italian porcelain tile crafted with natural inspiration.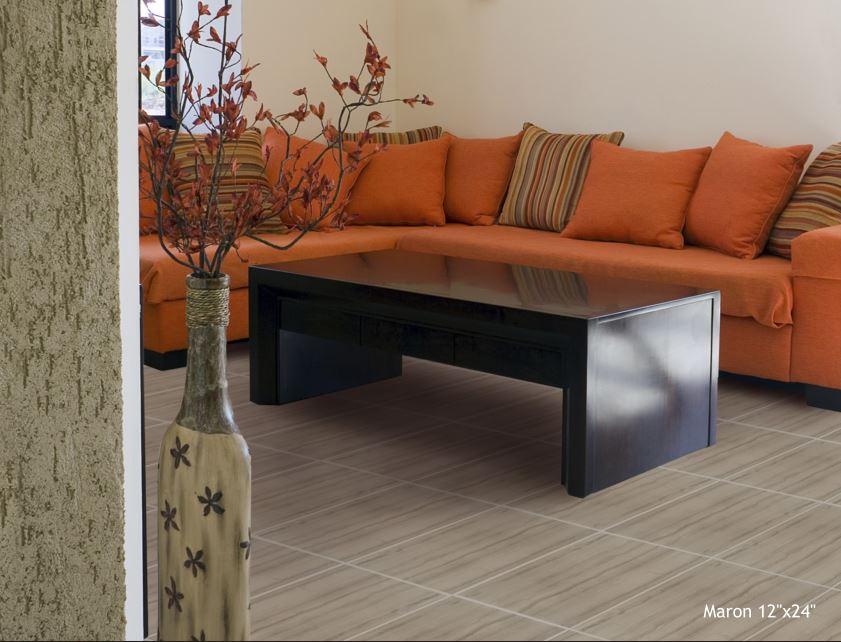 In June, we posted an article about the Sophie Collection's near opposite: The Salvage Porcelain Collection. Salvage Porcelain tiles are charming and rustic, intended for popular designs that incorporate the look of salvaged or reclaimed woods. These tiles are purposefully aged-looking for texture, warmth and nostalgia. The Sophie Collection of porcelain tile, however, is on the other end of the spectrum, reminiscent of Athens Grey marble with its long, wispy veins, and is set in a linear pattern that calls to mind the look of natural teak wood. Sophie Porcelain tile is intended for a highly sophisticated design, with a clean, fresh appearance in four beautiful neutrals: Anthracite, Grey, Maron, and White.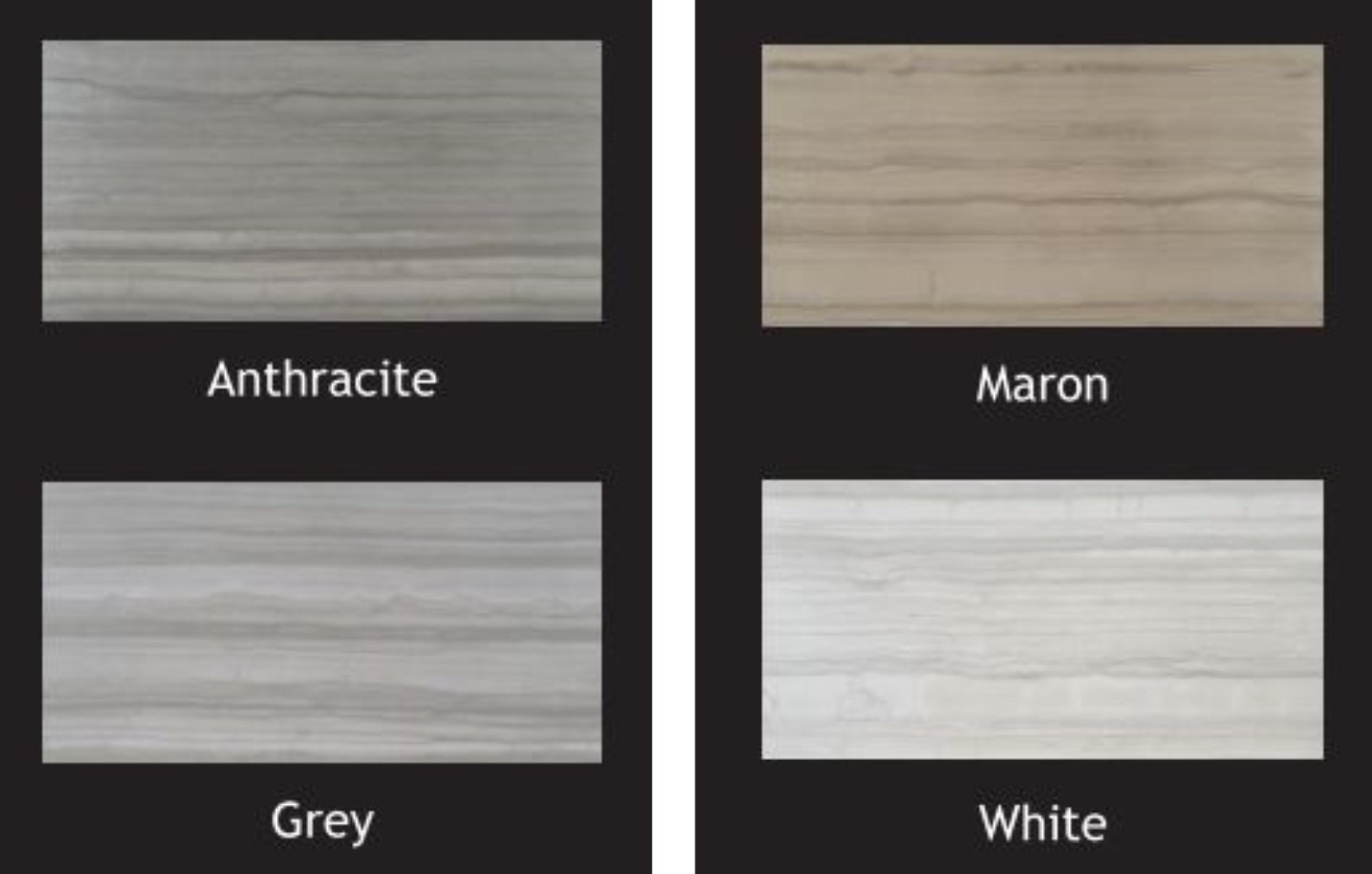 Of the two styles, the Sophie Porcelain collection is arguably the more versatile. It is adaptable to a variety of looks and pairs well with other materials, both rich and simple, whereas Salvage Porcelain adapts best to rural-inspired themes. Stone, wood, porcelain and glass coordinate easily with the neutral canvas Sophie Porcelain offers. This selection is typically employed as flooring throughout in popular 12x24" tiles and, like all of MSI's porcelain tiles, is also suitable for countertops and backsplashes as it is durable and resistant to moisture. (To learn more about how porcelain tile is made and applied, refer to our article "Mimic the Look of Nature with Porcelain Tile".)
More similar to the Sophie collection is the Ermosa line of porcelain tile. It was the first vein cut line of porcelain introduced in the ever popular 12x24 size, with a more pronounced veining that is both sophisticated and striking. It is such a popular option for statement areas that it in fact inspired the development of the Sophie collection. The Sophie collection, too, complements the entire porcelain line and gives customers another stunning vein cut offering, but it does so with softer colors and more subtle veining for a beautifully different take on an MSI classic. This softer style lends itself to modern or classic aesthetics and may be used generously for flooring or floor to ceiling wall expanses in the bathroom without competing with other elements.
Sophisticated design is surprisingly difficult to define. Rather, it is one of those things that we recognize when we see it. Sophie Porcelain is the epitome of sophistication, fashioned in a timeless style that embodies the notions of worldly travel and educated design choices. For other sophisticated material options – from natural stones like granite, marble, travertine and onyx to manmade treasures like porcelain tile and stunning quartz – visit the MSI Kitchen Visualizer and discover the many ways to make the flooring the focal point of any room. Play with cabinet color, flooring, countertops, and colorful mosaics to find the perfect sophisticated combination for your home!
READ MORE ABOUT THE BENEFITS OF PORCELAIN TILE
Strong And Beautiful: Our New Catalina Porcelain Floor Tile Collection
The Benefits Of Porcelain Tile Floors In Your Kitchen