Popular
Natural Stone Hardscapes: MSI Flagstones
July 14, 2014
M S International is the leader in premium natural stone surfaces, including a wide variety of natural stone flagstone selections in slate, quartzite, sandstone and limestone. Flagstone is a natural product that is quarried throughout the world, which means it's in abundance, is sustainable and Earth-friendly, and is a great surface option for blending seamlessly into your outdoor living environment.
Natural Appeal
As a product of Nature, each flagstone will feature its own unique coloring, patterns, veining and textures. The complexity of real natural stone is unrivaled and will introduce interest and movement into your hardscape. Slate flagstones, for example, offer sleek, layered textures and sophisticated colors like deep greys and blues. Sandstone flagstone offers natural rich rusts, blue and charcoal grays, too, with a look similar to slate but with a great texture for slip-free surfaces. Quartzite flagstone offers a different look with flecks of sparkle from the natural quartz minerals within. Limestone flagstone offers cool neutral options for serene looks as well as darker options like Mystique Black for more impact – both great selections for contrasting beautifully with colorful foliage.
Practical Applications
Flagstones will enhance the landscaping of any home, but also have the advantage over concrete in several ways – they are highly durable and offer flexibility for installation to adapt to your environment. They may be laid flat as a patio, or vertically, such as for a fireplace – and they can be grouted, or filled with pea gravel, polished pebbles, sand, or topsoil if you prefer a natural look of moss growth.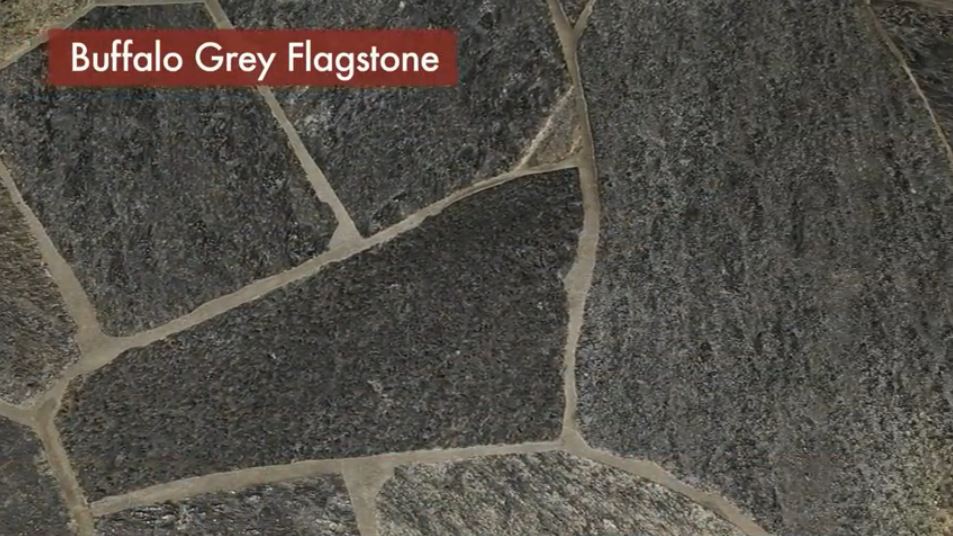 Flagstones will suppress weed growth, create winding pathways that guide traffic through your garden, and offer convenient, safe access to water features. Around swimming pools and spas, flagstones stay cool – sandstone and limestone surfaces specifically offer texture to reduce slips poolside. There are no toxic materials used in the processing of flagstones, and they do not need to be treated, so they are safe for your veggie garden, too!
Beautiful Additions
Even more so than pavers and other tile options, flagstones have a natural, random look with varying cuts and edges that fit organically into your thoughtful design scheme.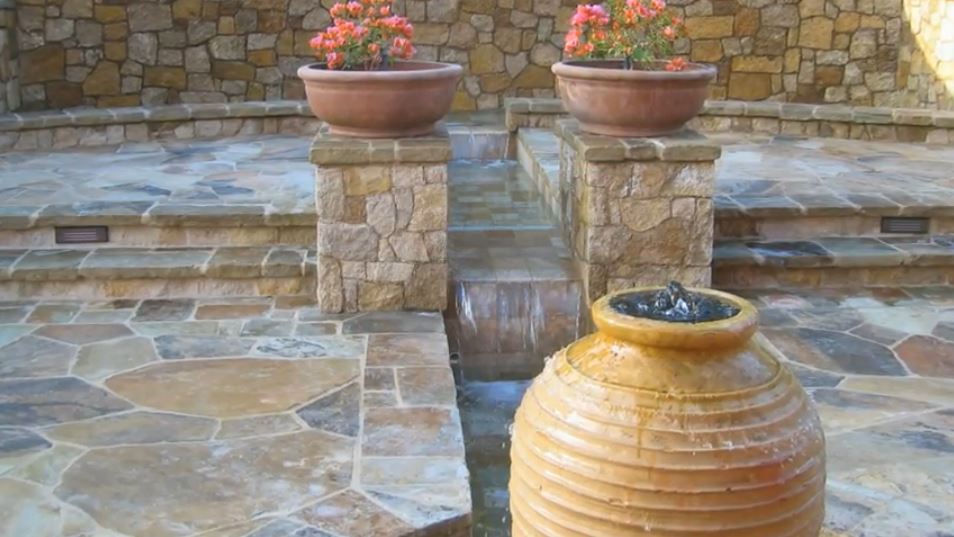 Flagstones, in combination with cool polished pebbles or cobbles, elevate the natural beauty of your greenery and create a more formal, luxurious display while still looking as though they are an original part of the landscape. As vertical surfaces, flagstones lend sophistication and a finished quality to outdoor kitchens, fireplaces, or walls.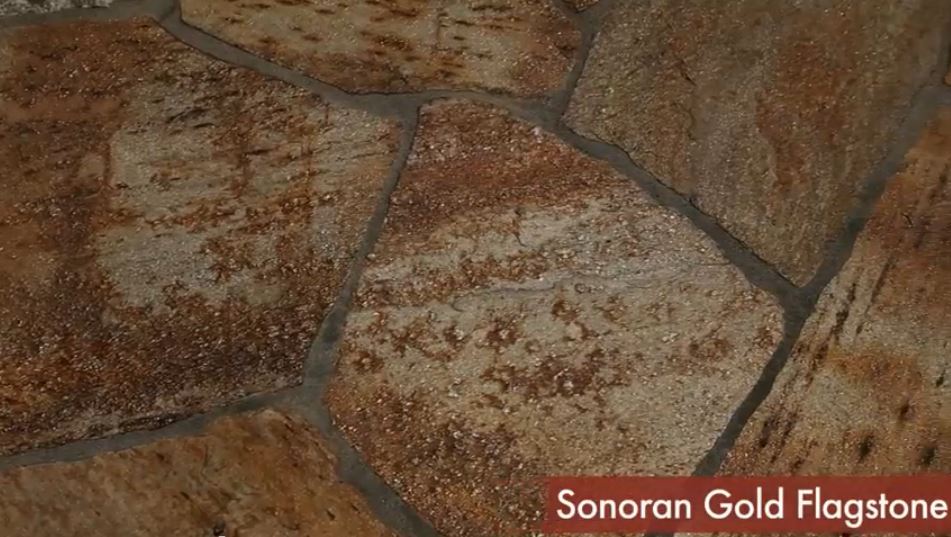 Flagstone is typically sold by weight. Depending on the stone - slate, quartzite, sandstone, or limestone – the size and thickness will vary, therefore, the weight per crate will vary.
Contact your local M S International supplier for more information, and please view MSI's short video to see the real possibilities for enhancing your home's hardscape with flagstones!