Ceramic Tile - As Old As It Is New
January 07, 2014
Ceramic tile is one of the earliest surface materials. Not earliest in terms of our modern home design but in terms of historical application – in fact, use of tile in living spaces has been around for thousands of years. Ceramic's close relative, porcelain tile, was the choice among emperors, royalty, and the upper classes for centuries, beginning in China; Ceramic, on the other hand, was the tile of choice among both the elite and working classes - hand-made, beautiful and durable – found in the pyramids to ancient Greek cities for over 4,000 years.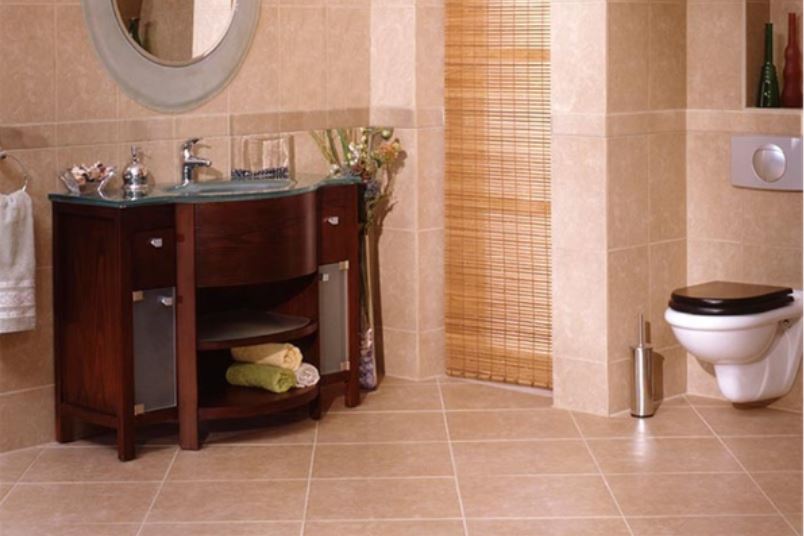 We get the word "ceramic" from the Greek word κεραμικος ("keramikos"), meaning pottery. The definition is still applicable today, as ceramics are fundamentally the same as they were then - fired clay glazed with color. Modern day applications mimic historical uses as well – for both functional and decorative applications. They are a good option for floors, countertops, and walls both functionally to protect vulnerable surfaces and aesthetically, as they are available in multiple sizes and a variety of rich shades and textures. The most popular color choices tend to stick close to the authentic shades of old: Crema Ivory, Sand, and Montecito are such examples:
Crema Ivory is a natural-looking selection with a beige complexion and slightly pink undertone that calls to mind its clay roots. This tile blends with most décor selections and brings warmth to a room. The minimal presence of shorter, lighter-toned veins make it a graceful choice for many interiors.
Mojave is another earthy selection, resembling the desert floor it is named for. This tile features a sandy palette with flecks of muted gold, brown and espresso accents. The tile imitates the look of stone with feather light movement across its surface – an excellent example of skillful use of glaze to transform a bisque tile into an upscale, interesting designer piece. Innovative design techniques also mean ceramic can now mimic premium natural stone looks.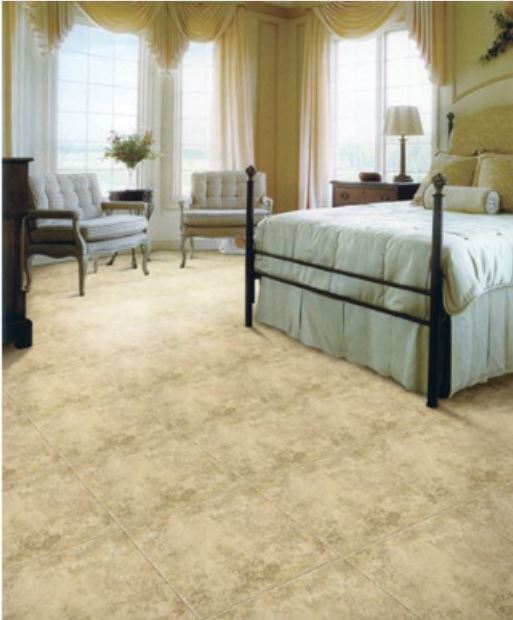 Montecito ceramic tile is a perfect example and popular selection for neutral tiles with a real stone look. This crosscut travertine tile has a beige tone with all the beauty of travertine in a durable ceramic tile.
Today's innovative design techniques don't stop at mimicking the look of natural stone. They can also duplicate wood-looks in plank cuts for floors and walls - at a more affordable price point.
Sonoma ceramic planks are a fresh take on traditional hardwood floors. This tile series features robust ceramic with rectified edges for an installation that looks like natural wood, yet performs better in places where real wood could warp due to moisture. Additionally, light and dark tones are combined to mimic moderate graining, to lend these tiles even more authenticity.
Sygma collection of rectified ceramic tile is also a wood-look ceramic – with a hand-scraped appearance that can be applied on both floors and walls from bedrooms and living rooms to kitchens and baths. It is available in Café, Chocolate, Ebony and Ice and in a 6x24 plank for modern style.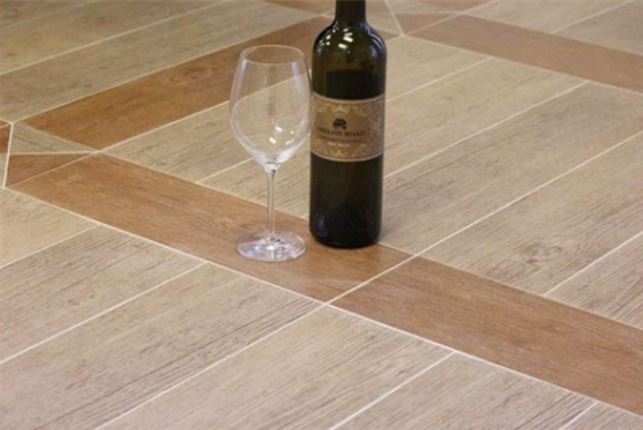 Thousands of years ago, ceramic tiles were a contemporary choice for the earliest home designs. Our ability to continue evolving them in look and application keeps them relevant in today's home design! Explore MSI's collection of beautiful ceramic tiles, in addition to selections of natural stone and porcelain, for your next project.