From Drab To Fab: How To Increase Your Home Value With Simple Kitchen Renovations
August 28, 2013
With the real estate market still in recovery, homeowners are looking for more ways to improve their homes' resale values. For many, this includes some major renovation projects such as repairing an old roof, building a new room, or redesigning the floor plan. However, the biggest return on your renovation investments will come from the heart of the home: the kitchen. Cabinets, appliances, a trendy
backsplash
, and
countertops
are all areas where you can spend a little and get a lot in return.
The kitchen is the natural hub of the home. It is where families congregate to eat and prepare meals, it is where children come to taste mom's homemade cookies, and it is the center of home entertaining. As such, it is no wonder why improvements to this room will make the biggest difference in a home's overall value.
If you do choose to renovate your kitchen, look for styles that will complement the rest of the house, not just the kitchen. One mistake many homeowners make is to invest large sums of money in creating a "dream kitchen" while the rest of the house remains a modest space.
However, you don't have to start from scratch to create a kitchen that is inviting and beautiful. A few small improvements can go a long way in transforming your kitchen from drab to fab. Check out these simple renovation projects that will drastically up your resale value.
1. Cabinets
Cabinets are a principal component of a kitchen's aesthetics. Having the right cabinets in your kitchen not only adds beauty and form to your space, but also improves your chances of selling. If your kitchen cabinets are old and outdated, or just don't go with the style or look of the space, consider making them a part of your renovation checklist.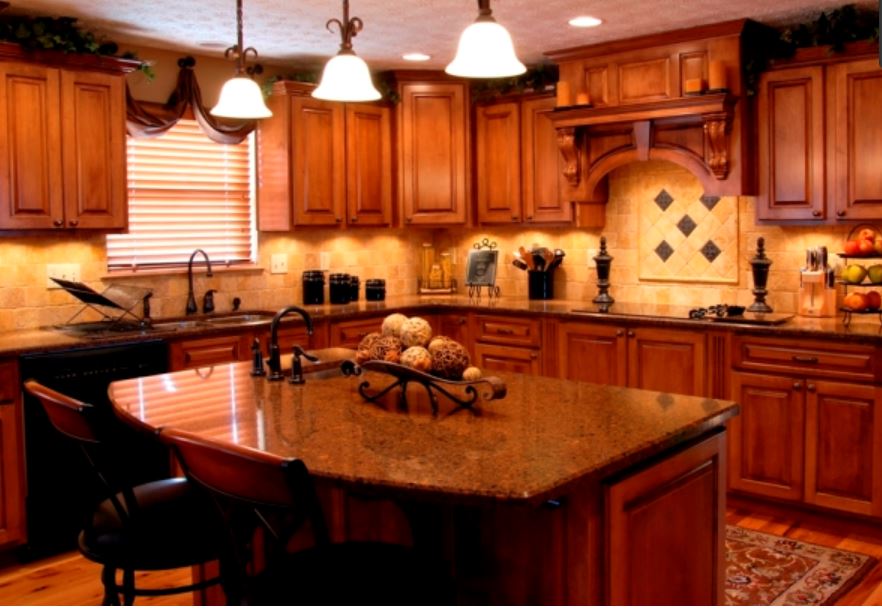 If you are on a budget, simply replacing the cabinet knobs and handles and slapping on some paint can go a long way in transforming the look and feel of the kitchen. Of course, if you have the time and money, replacing your cabinets completely is another viable option that can bring big returns in the long run.
2. Appliances
Kitchen appliances are often a second thought when it comes to renovation projects, but they are a huge focal point to any kitchen. For older kitchens, sometimes the best thing is to simply replace dated appliances in favor of newer, sleeker, modern models. A shiny new fridge will instantly raise the bar for the entire room. Remember to look for styles and colors that will match the rest of your kitchen—this will give the space a cohesive theme and feel.
Another great way to add value to your home (and save money) is to opt for energy efficient appliances. Energy Star appliances are certified to consume less energy—saving you money in the long run and helping the environment!
3. Backsplashes
One of the simplest kitchen renovations you can do is to update your
backsplash tile
. This project can be done within a weekend for as cheap at $5 per square foot of tiling. Choose your design and colors based on the overall style and color scheme of the kitchen. Backsplashes are an opportunity to make a statement and add boldness to your design, or create a conservative minimalist look.
Black and white checkers, bright colors (like turquoise, yellow, or red), and dark tiles (black, deep blue, etc.) all contribute to varying degrees of brightness, style, and drama in your kitchen area. For smaller kitchens, wrapping the backsplash around the whole area visually enlarges the space.
To add interest to a commonly uniform backsplash, create a focal point—typically above the range—with different colored tiles, a unique tile pattern, or a few more expensive tiles. This brings your presentation together without great cost to your wallet.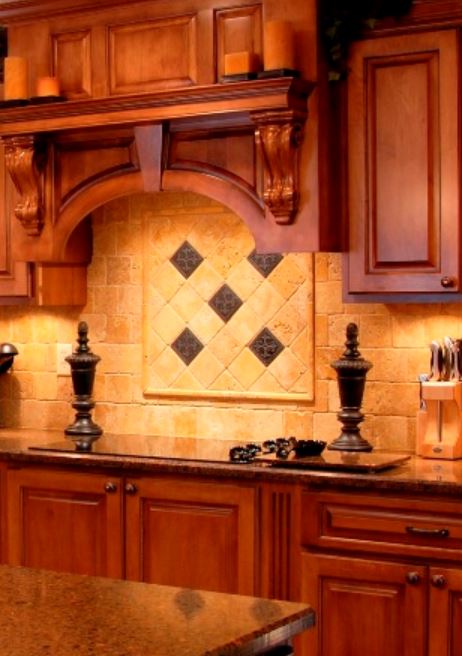 4. Counters, Counters, Counters
While cabinets, appliances, and backsplashes can dramatically affect the presentation of a kitchen, it is the countertops that take the cake in renovations. Replacing your counter in favor of granite, marble, quartz, or other natural stone is one of the best ways to add both form and function to your kitchen. Unlike synthetic solids, natural stone countertops are unique, durable, and can easily fit into any home décor.
Because they are cut from
natural stone
, each countertop is individual and unique to your home. Moreover, there are a variety of stones to choose from with dozens of colors and patterns available to suit any style and preference.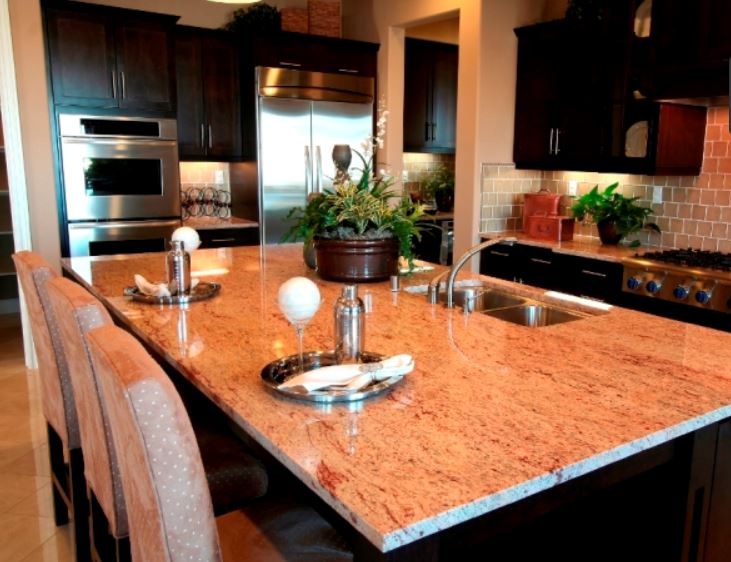 Though it will cost more than some other countertop replacements, you get what you pay for in quality, function, and beauty.
Granite countertops
are extremely durable, which makes them an attractive material for the kitchen. From cooking to crafts to children, these countertops are one of the best suited materials for the daily wear and tear of life.
And the best part? You will likely recoup the majority of your costs in renovating the kitchen in the resale value. For a variety of natural stone options available to you, check out MSI Stone. You are sure to find something that's right for you.
Author Byline: Written by
Barbara Johnson
who works in real estate and enjoys finding her clients the perfect homes. In addition, she shares her home improvement and gardening tips with others through blogging and works with numerous home builders in Utah to help her clients create the perfect space.