Up Down And All Around: Functional, Decorative Tiles
March 25, 2013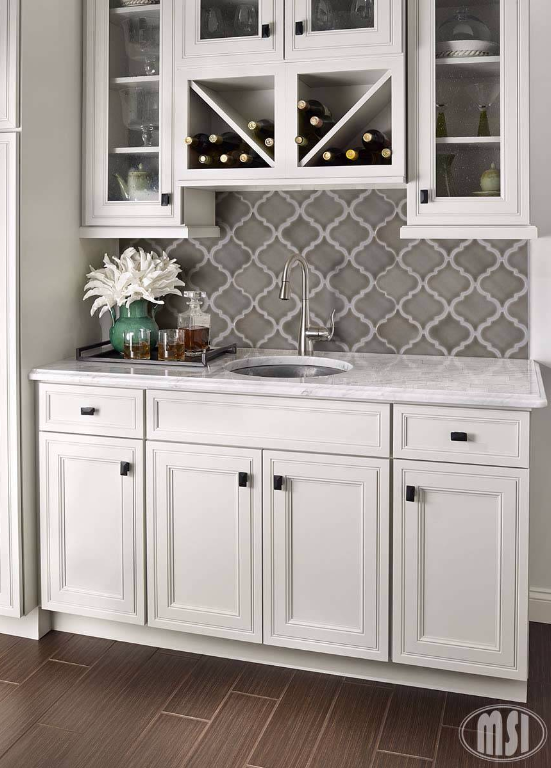 Every once and a while, leaders in design turn things upside down and all around. What was in for decades is now out. What was out for decades is now in. This holds true even when it comes to simple things we thought we knew, like wall tile. This is certainly true today, as design trends are continuing to move toward a more generous and creative use of tile. For those with new constructions or on the cusp of a remodel, you'll find what was the norm when it came to tile is now the exception.
Bathroom Applications
Wall tile is a bathroom staple, as tiles are easy to clean and they repel mold and mildew common to high moisture areas. Trends in the past few decades have leaned toward a more functional use of tile on the floor and on the walls. Whether they are glass or ceramic tile, the use of wall tiles generally ended at mid-height on the walls, allowing for paint or wallpaper to add a touch of color or contrast in texture.
These days, more and more designers are calling for tile use from the floor to the ceiling, or even beyond to across the ceiling itself. This use of tile is certainly functional, as it closes any gaps between a mid-height tile border and the unprotected plaster or drywall (basically eliminating a space where water can creep in or dust can collect), is easier to clean overall, and can hide old stains and cracks.

However, it is also a stylish decision. A bathroom is often a small space for good execution of creative decor, so pops of color or interesting mosaics on the ceiling are a clever way to introduce more color and interest to the environment. Rather than the tile/smooth wall contrast of old, now the focus is on unbroken lines of tile that make the room feel larger and draw the eye upward, a contrast in texture coming instead from a mosaic design or interesting tile pattern above.
Kitchen Applications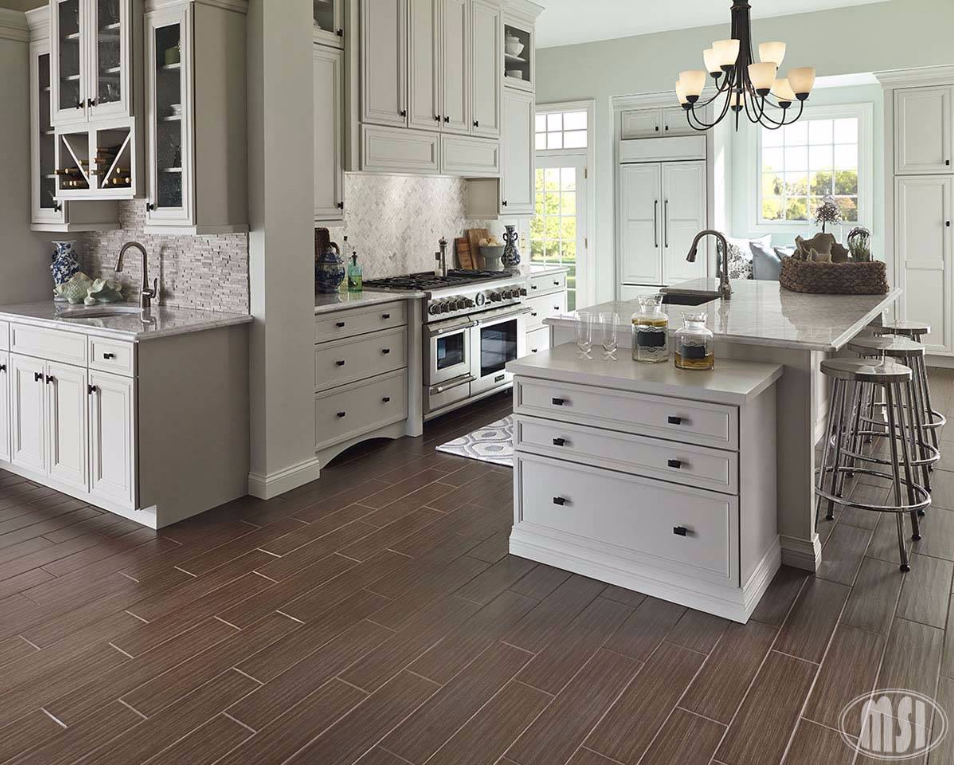 Behind a hood, over a window, or even on all the walls, many of today's kitchens are going "bathroom style" with generous use of backsplash tile. Both decorative and indestructible, as tiles will not need to be repainted or repapered like other wall coverings, they withstand the steamy conditions of a kitchen and are easy to wipe clean. Thematically, tiles can be used to create a mood or carry through a motif begun with the cabinetry, countertops, or floors. For example, arranged in a bricklike pattern, tiles that cover an entire wall (not just a backsplash) can call to mind an Old World kitchen.
The use of mosaics or creative borders are an excellent way to feature a unique tile or pattern where we spend so much of our time on a daily basis. Statement floors and creative tile mosaics are wonderful touches for entry ways, but these are areas of the home where we don't spend much time.
True, they warmly great visitors and lure them in, but what about a gorgeous, eat-in kitchen where guests will be tempted to gather and graze – where they are more likely to spend time admiring the decor? The kitchen is the perfect place to decorate with functional color and design, and as the most commonly remodeled room in the home, it's likely you'll have the opportunity to experiment with interesting
mosaic tile
displays more than once over the years.
There are many places in the home to explore new ways to use tile. Tile skirting, rather than wood baseboards, are another example of ways to enjoy the benefits of moisture resistant tile while keeping a modern edge. They also add textural interest to any space. Whether you're looking to update a bathroom, kitchen, or other room, keep in mind that they are no longer any rules when it comes to tile application!