Selecting The Perfect Natural Stone Slab From M S International
February 26, 2013
Are you looking to remodel to the kitchen of your dreams or simply wanting to upgrade those tired and overworked countertops to beautiful natural stone? Choosing the perfect countertop surface for your unique space is a truly enjoyable and eye opening experience. The sheer magnitude of natural stones and color choices is more like selecting a piece of art than quite simply just a countertop. Each natural stone, such as marble, granite, limestone, travertine, and onyx, has distinct character traits. Choosing the right slab will depend on your stone preferences. Start your slab selection process and make a statement with a new natural stone countertop from M S International.
Step 1: Find a Kitchen & Bath Dealer in Your Area
The beginning of your slab selection process involves a little local research. Search online for a kitchen and bath dealer in your area. Some may be simple boutique showrooms with natural stone samples while others include larger brick and mortar stores such as Home Depot and Lowes that offer a variety of natural stone slab choices including marble and granite. Kitchen and bath dealers vary in both size and selection, so choosing the right retail partner will be based on your preferences.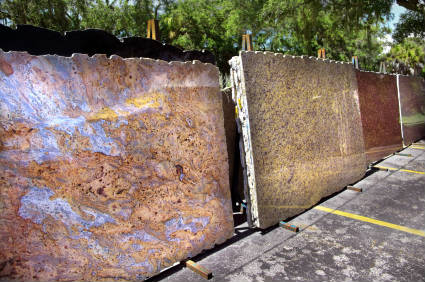 Step 2: Working with a Fabricator or Retail Partner
Once you arrive at your local kitchen and bath dealer, you will be introduced to all the natural stone countertop options on the market today. Your choice of stone will depend on price, preference, versatility, as well as your unique design personality. Selecting a countertop is a truly personal experience. Along with selecting a material type, your fabricator or retailer will walk you through their installation process as well as quote you prices depending on material selection. In some cases they may have slab samples on hand or urge you to visit one of MSI's expansive showroom facilities to hand pick the slab of your dreams.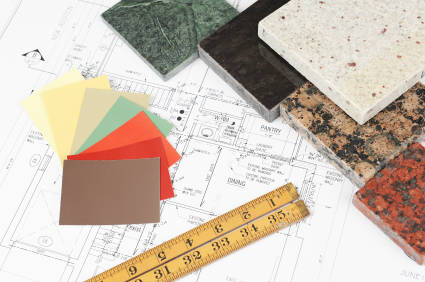 Step 3: Visiting a Local MSI Showroom
If you are fortunate to live in geographic proximity to one of MSI's gorgeous 13 North American natural stone showrooms, you are in for a real treat. Our showrooms are state of the art featuring thousands of natural stone slabs for your easy perusal. It is one thing to select a countertop from a small array of 3 inch samples, but quite another to walk into one of our 15,000 square foot slab selection showrooms that feature thousands of granite, marble, and other natural stone slabs in inventory. The sheer magnitude of variety in graining, colors, and patterns of natural stone slabs can be an overwhelming experience. Before your visit to MSI, keep in mind a few crucial guidelines that will make the process easier: color preferences, budgetary concerns, surface finish desired, and stone character traits. Also, be sure to browse www.msisurfaces.com to help with initial color selections. If you are in the mood to inspire your design project even further, consider creating a Pinterest board using MSI Products. Find MSI on Pinterest.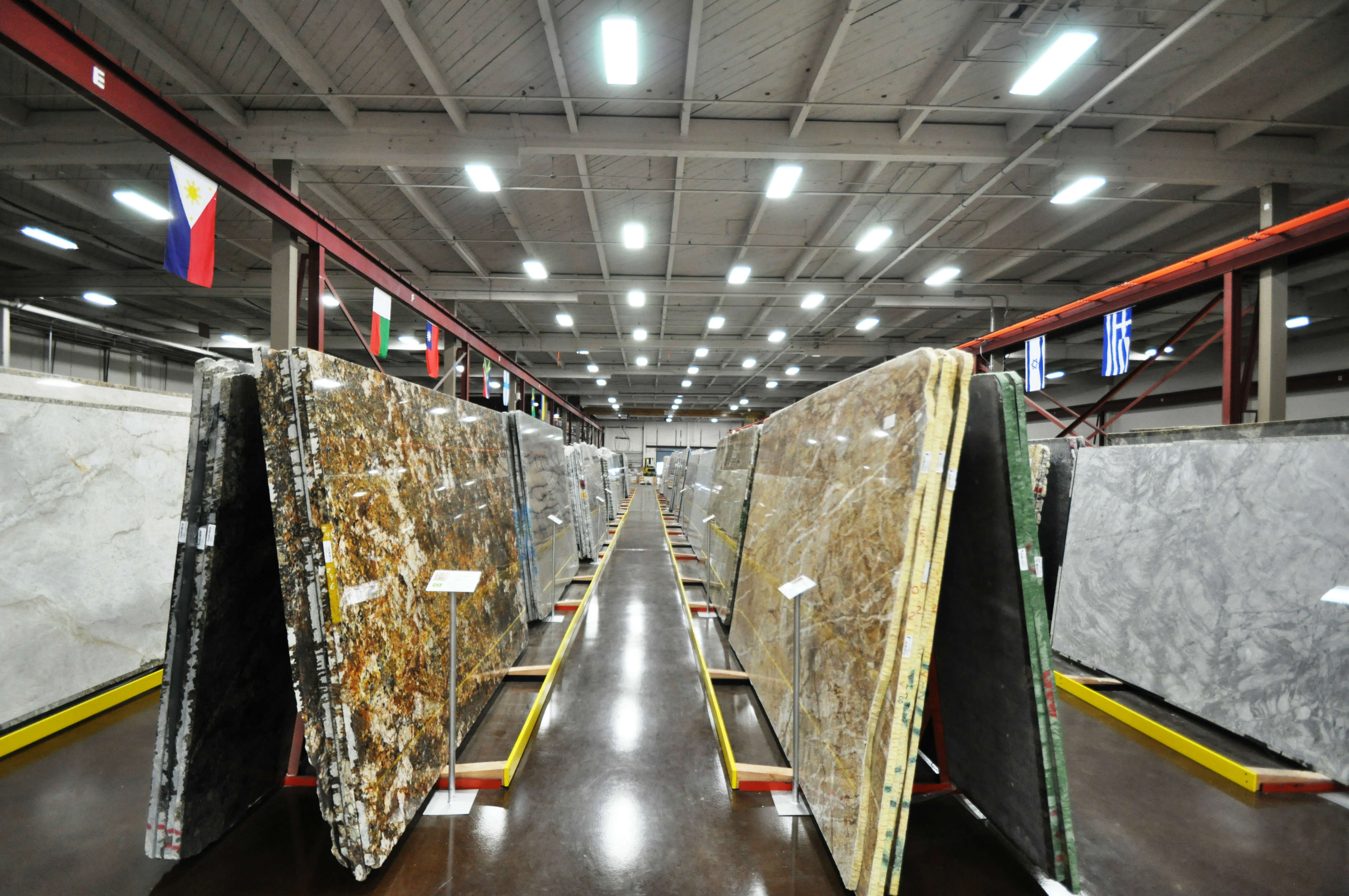 Step 4: Selecting the Perfect Slab
When you arrive at an MSI showroom, one of our experienced customer service representatives will ask you a few questions regarding your natural stone preferences before taking you out on the floor. If you have preselected your project color schemes your representative can easily direct you to any color category location. View thousands of rich and discerning natural stone slabs as you narrow down your choices. With so many color and material options to choose from, MSI has the perfect counter for every budget and personality. Once you have selected your perfect slab, our customer service representative will ensure adequate stock and your process is then complete. MSI will work directly with your fabricator for delivery of your stone slabs. It's as simple and enjoyable as that. After installation by your fabricator, enjoy your beautiful new natural stone countertop for M S International for years to come.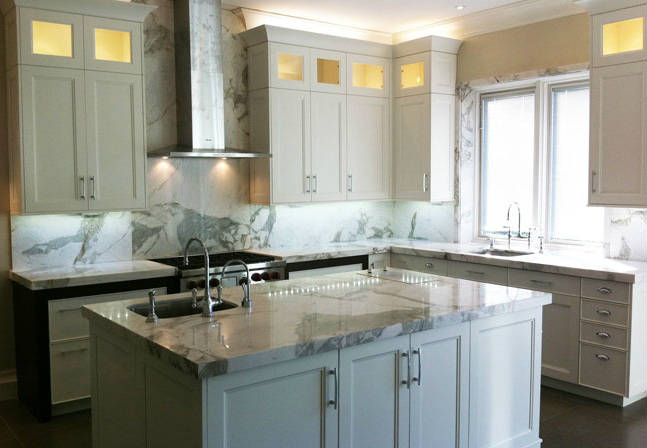 M S International does not sell directly to the public nor do we quote any prices. As the largest natural stone importer and slab distributor in North America, MSI Stone offers slab selection showrooms in support of fabricator and retail partners. The purchase of slabs must be prearranged through a kitchen and bath dealer prior to showroom arrival.