Mosaic Trends - Blending Glass And Stone
November 28, 2012
Glass and stone mosaics are blended to balance the color variations within the natural stones and glass. While seemingly randomly blended throughout a 1x1 sheet, these multi-color palettes are actually carefully designed to complement the variant glass selections and the crystals and veins of natural stone pieces – whether they be onyx, travertine, or marble. These artisan-designed sheets take the guesswork out of finding the right blends, redirecting the focus to your imagination and the many ways you can use them.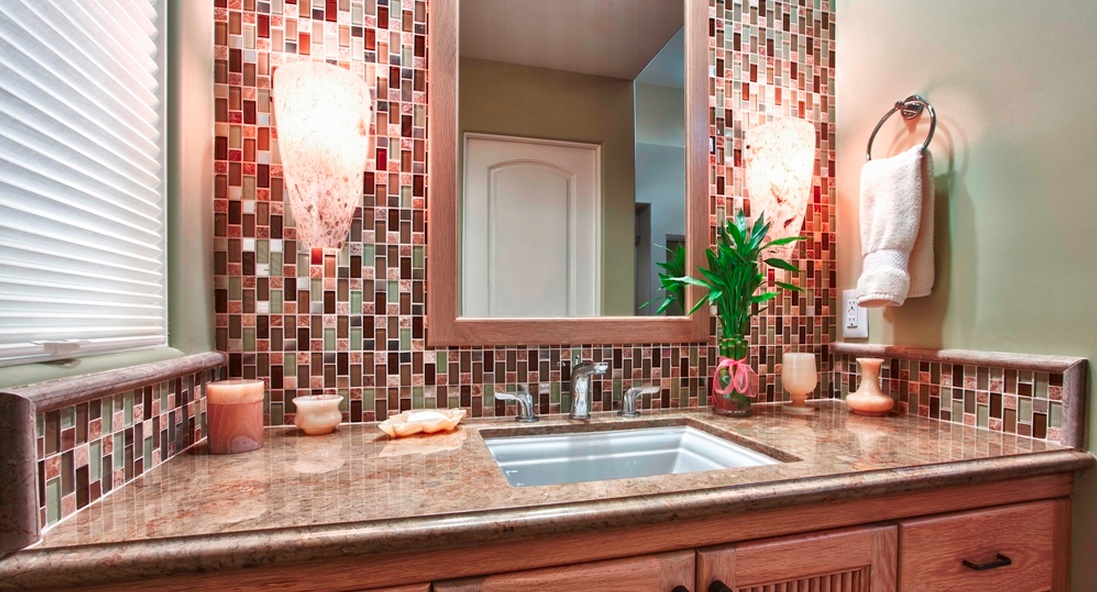 The ease of application for these mesh-mounted sheets and the sheer variety of ways to use the product makes mosaic sheets a popular choice for installers. Depending on the type of stone in the blend, the stone may or not need to be sealed before it is affixed. However, the mesh makes for an easy install and the color schemes themselves give installers many choices in terms of grout. Creative use of glass and stone mosaics for bathroom walls, showers, kitchen backsplashes, even flooring and fireplaces, can result in dramatic statements.
Mosaics themselves are a popular trend with designers, as they add interest, particularly when coupled with natural stone displays or used as border accents. In glass and stone mosaics, the glass may be subtle or be highly reflective, creating contrast, depth and variety to break up an otherwise unrelieved area of stone. The unique fusion of modern glass and ageless stone make these mosaics stand out as well in the eyes of a designer.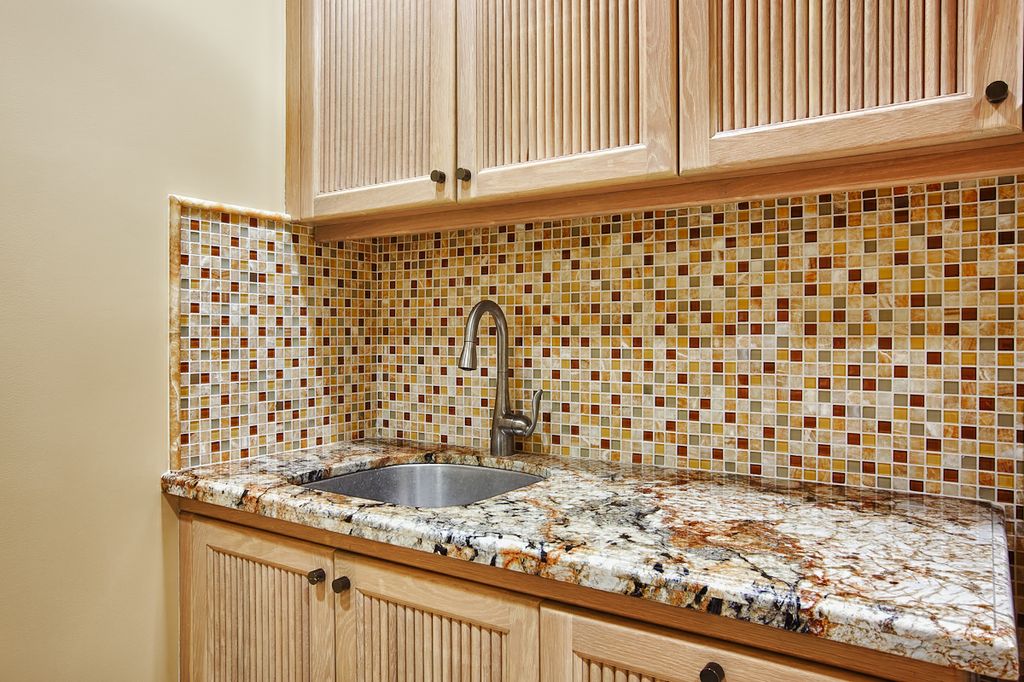 Coupled with the striking aesthetic created by glass and stone blends, the ease of maintenance and longevity of glass and stone mosaics make them a popular choice for homeowners. In terms of maintenance, as a kitchen backsplash, a well-sealed glass and stone mosaic is easily cleaned with
damp cloth or 50/50 mix of water and white vinegar. In the bathroom, such as in a shower stall, glass is impervious to water and non-porous so mold and mildew have nowhere to hide. As for the natural stone in these mosaic blends, it's simply important that the stone is well-sealed. If so, a standard grout cleaner or the water/vinegar blend will ensure a long-lasting, beautiful display.
Glass and stone mosaics elevate a space and enhance stone applications. MSI offers hundreds of mosaic blends and patterns designed to enrich every room. Stay tuned for upcoming blogs featuring more elegant mosaic options such as Glass & Metal blend mosaics and Glass, Stone, & Metal blend mosaics!