Romancing The Stone - No Boundaries In Quality
October 03, 2012
In the first two installments of Romancing the Stone, we traveled to destinations around the world to visit monuments, landmarks, and remarkable examples of natural stones. This week, we want to take a moment to discuss the origins of the natural stones; specifically, how geography corresponds to quality.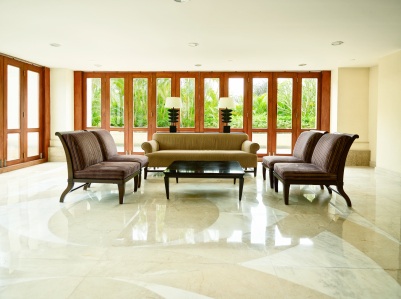 Let's start with a question:
Which do you think is a better quality stone –marble from Italy or marble from China?
Before you answer, take a look. Here is an example of a beautiful Italian marble: Carrara White. Now compare its white and gray, light variant pattern to a marble with the same color scheme and a medium variant from China: Arabescato Carrara. The variant is a little different, but do you perceive a difference in quality?
The answer is they are of the same quality! There is actually no correlation between a natural stone's country of origin and the quality of its stone. Though we may think of European products as sophisticated and high-end, the fact is that Italian marble was created from the same geological processes as that found anywhere else in the world, including China, and even sources here in the U.S.. It is a natural product "manufactured" long before man claimed geographical boundaries and drew lines on maps, over millions of years and in endless bounty.
It is true that natural stone is richly varied in veins and striations and pieces may look distinctly different, but this is also true of natural stones within a given region itself. No two pieces of granite will be exactly the same from the same mountain. It then stands to reason that a piece of marble tile from Italy will vary from one from China in the aforementioned example–but not because either has a better quality or was produced by a different rock cycle. It is simply the nature of natural stone itself to be perfectly unique.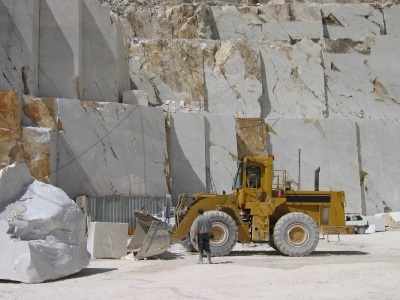 If natural stone is the same everywhere, does it matter where it is obtained or who acquires it? In looks only, the answer is no. Granite is granite. Marble is marble. However, not all natural stone importers and natural stone suppliers are the same. The manner in which natural stones are harvested (and how that affects the local geography and community), the capability of the supplier to harvest certain size slabs and volumes, the size of the supplier and/or importer (and thereby their ability to reduce costs as a result of high volume), and the methods and skill used to process the natural product are factors that ultimately impact the consumer. Ultimately, the only true boundary in quality of natural stone are the people you partner with to bring it to your home or business.
Join us next week as we continue the Romancing the Stone Series with a salute to slate, from its origins to its generational appeal and applications.
M S International, based in Orange, California is the leading distributor of countertop, flooring, wall tile and landscaping products in North America. It is also one of the the largest suppliers of natural stone in the United States, importing natural stones from 36 countries.